.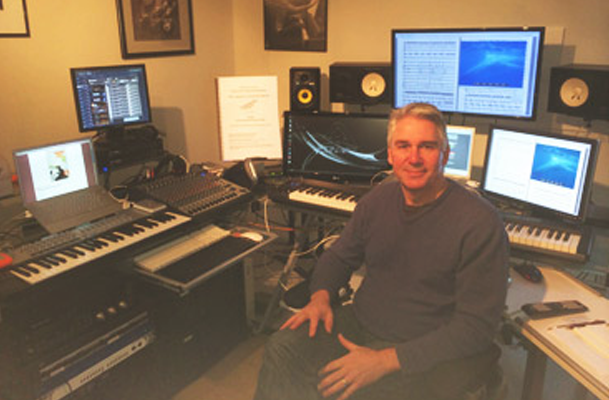 "In my studio environment there are a number of extremely essential factors that create a workspace that is not only functional, but also inspiring. The heart of this little world is my choice of technical equipment that is as fool proof and powerful as I can afford. For over 15 years Vin has been building computer systems for me that are custom designed to my ever changing requirements and with an eye on the horizon of future developments.

In a true sense this means that all 4 of my AAVIM computers are the core of the evolutionary journey and direction my work has taken me on during the past 15 years. They are at the heart of my ability to create large pallet sample and audio based music projects to the highest level of sound production. They are also at the front end of a seamless system of music creation on every score I write.

From inception of an idea to the final mix I can feel confident that I will be fully supported by not only my AAVIM studio gear, but also by the personal contact with Vin himself. At that time that I need a simple question answered or I find myself with a complex array of technical issues, I can always feel confident of a resolution that is clearly understandable, at my level of technical knowhow.A true customised turnkey service, with gear that is (crucially) fully bench tested is why I am a customer of AAVIM Technology."
ROB JOHN | INDEPENDENT MUSIC PRODUCTIONS
Multi award winning composer for film and television, orchestral conductor, arranger , producer and contractor. Has worked with international artists such as Stevie Wonder, Elton John, Placido Domingo, Sarah Brightman, Page-Plant, Rod Stewart & Tina Arena

"We are now on our third generation of Vin's machines, currently running them in two studios. Over almost a decade we have had AAVIM Technology computers running 365 days a year and the machines have never failed to operate flawlessly.

They are always constructed with the highest degree of craftsmanship. Not only does their level of performance make life so much easier but they are so solid and reliable that even our oldest Stealth system still feels like a brand new PC straight out of the box.There is absolutely nobody out there who knows more about this stuff than Vin. Across the world his machines and his advice are very highly regarded and sought after. In this industry he is just the most fantastic resource.

Thank you Vin for all your years of professionalism and support"
TRISTAN MERIDETH | FILM SOUND AUSTRALIA
Multi AFI award winning sound designer and film mixer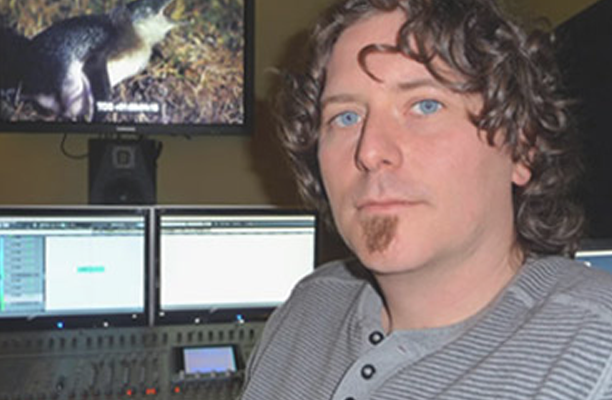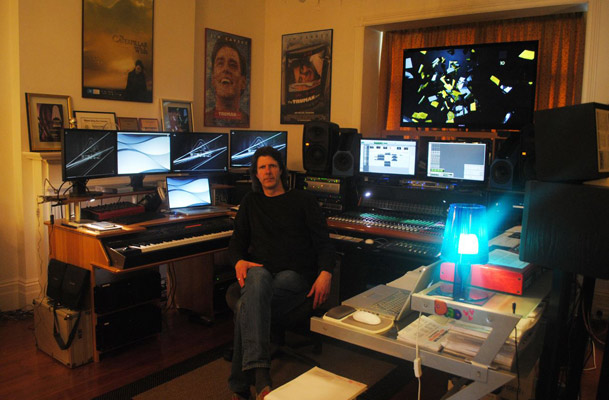 "Over the years I have purchased multiple Stealth Audio Systems from Vin at AAVIM Technology. The systems have proved themselves to be rock solid and extremely reliable.

AAVIM Technology has also supplied me with various studio hardware including installation and backup support. Vin's knowledge of all things Pro Audio across both PC and Mac platforms is phenomenal. He's been able to come up with solutions to just about any problem.

He's a true professional!

As a screen composer I rely on people like Vin and wish there would be more like him.

Thanks Vin."
BURKHARD DALWITZ
Multi award winning composer for film and televison - APRA/AGSC/ ASCAP/Golden Globe.

"This is my second build from Vin and as with the first it's rock solid. Successfully building these computers takes an enormous amount of research, trial and error and dedication, and frankly I'd much rather leave that to Vin these days and keep working creating music.

Also, I've noticed that the productive life of these computers is much longer than 'off-the-shelf' alternatives which is important to me as it increases the time between upgrades saving me money in the long run. Finally, apart from the stellar performance of the machines it is Vin's willingness to troubleshoot technical issues that encourages me to keep coming back.

Thanks for your support Vin."
BRETT APLIN
Multi award winning composer for film and television - APRA/AGSC/ AFI.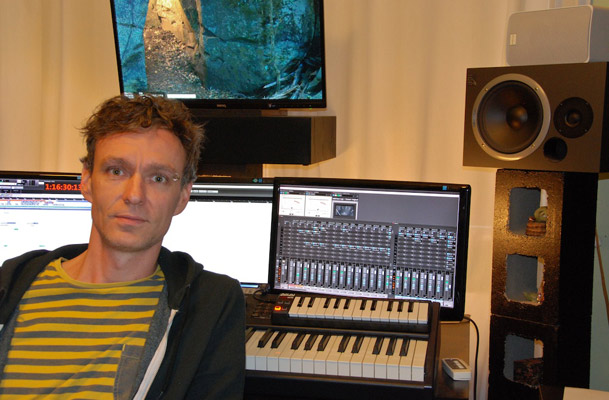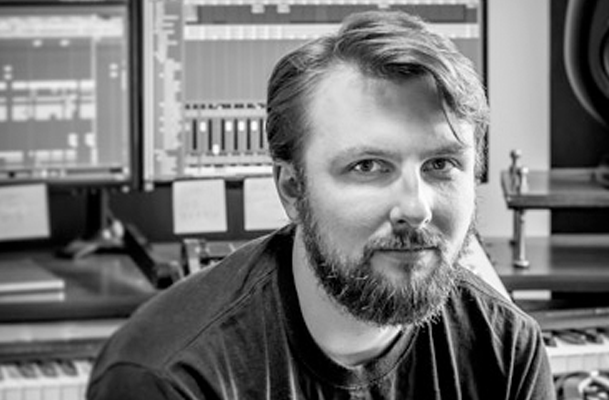 "I'm either an extremely lucky or very unlucky person. Unlucky because I've encountered so many strange and bizarre problems over the years when it comes to software and hardware; and lucky because I met Vin. He's a master when it comes to problem solving (and of course building machines). Without his help I'd be screwed! Not only does he give birth to extraordinary metal beasts, and knows the ins and outs of what makes a DAW sing, but he also knows how to make sure it keeps singing when something inevitably goes wrong.

My workflow requires me to be on guard almost all the time, switching from one project to another very quickly, and Vin's always been there to lend a helping hand when my schedule doesn't allow for down time. He goes above and beyond when it comes to support and helps me even when he doesn't have to.

In my studio I'm running a first generation machine from him, but it definitely won't be the last one I have him build for me.

Vin, you are a legend. Thanks for all of your hard work!."
DIMTRI GOLOVCO
Multi award winning composer, music producer and sound designer

"I have three amazingly powerful rock solid audio PCs from AAVIM Technology. I hammer the crap out of these machines all day everyday & they just keep on powering on. I can't tell you enough how important this is to my business & my clients. I can't hear them when they are on because they are so quiet & we all love that in the studio.


Vin has always been very accommodating & helpful to my ever changing composing DAW set ups. I was also impressed by the low cost of these carefully built machines. It's so nice to deal with someone who knows everything there is to know about building high end audio machines.

Don't muck around, talk to Vin and get it right the first time"
CAMERON GILES WEBB | GUSTO MUSIC
Multi award winning composer for television / advertising , sound design and engineering - APRA, MADC.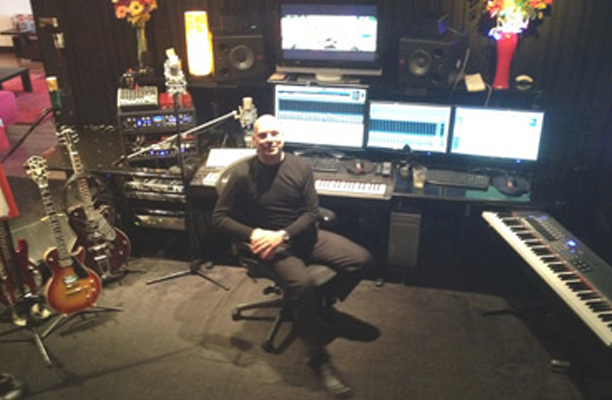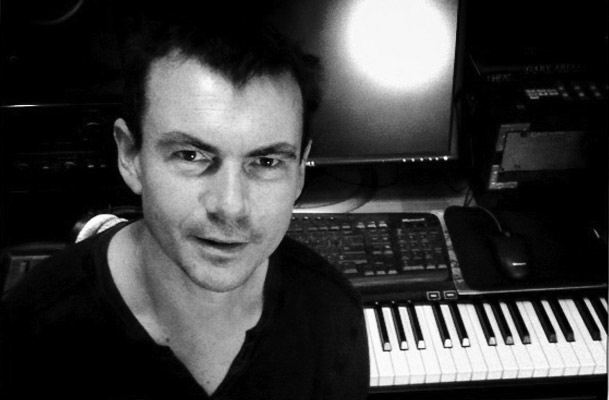 "Vin is a stunning asset to anyone making music with a computer. I'm on my second system and both have been totally reliable even after the years of hard work I've put them through.

Not only are they configured for optimal performance, rock solid and silent but he also loads on all your sample libraries and programs which for me is worth the price of admission on its own.His level of expertise is extraordinary and it's great knowing that if I was ever to have technical trouble his support is just a phone call away.

Being able to compose without troubleshooting and downtime is priceless."
MICHAEL ALLEN
Multi award winning composer in Top 40 chart, film, televisIon and game design - ARIA

"I've been relying on AAVIM Technology's extensive expertise since 2006. Each computer that I've purchased has performed flawlessly and quietly from day one, and continues to do so. Vin meticulously researches and bench tests all the hardware and software components that go into his bespoke audio computers and it's no surprise that he enjoys a global reputation in his field.

My new Pro X Series computer allows me to run all the plug-ins, virtual instruments and soft synths I need without choking up, which lets me concentrate on composing, recording and mixing. Whenever I've had a software or hardware question, Vin has provided superlative support.
Always knowledgeable and always prepared to go out of his way to help, he's a rare gem."
PIETER BURKE
Professional composer and recording artist with credits in chart, film, television - Multi Golden Globe Nominee.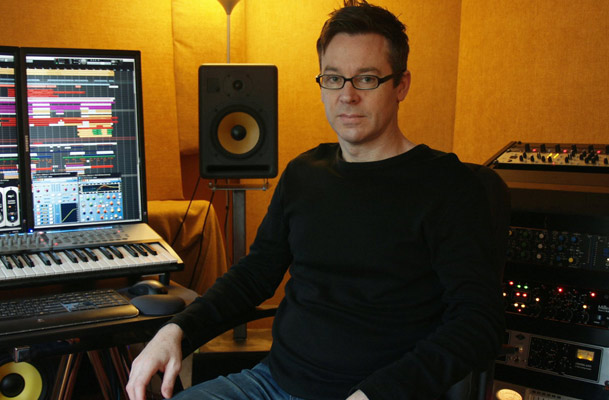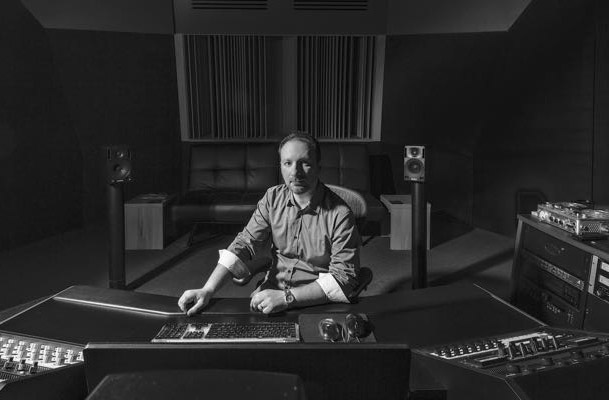 "Vin's systems have been used at Crystal Mastering for over a decade, and we couldn't be happier with how they've performed.

These systems get punished day in and day out, and we've had zero issues with any of them. Vin's customer service is remarkable and he's always too ready to go the extra mile to make sure everything is 110%

If you need a hard working pc, that won't fall over, then Vin is the man."
JOSEPH CARRA | CRYSTAL MASTERING
Multi ARIA Award winning professional audio engineer specialising in mastering and mixing.

"If you need a reliable and individually tuned PC workhorse for your audio studio, Vin is going to deliver the goods without hassle and headache.

I am running my DAW for years, 24/7 and it works flawlessly. Vin is always ready for some support if anything goes wrong (although so far it always turned out that the glitch was a user fault, not a system fault of the machine!) and he will make sure that a computer doesn't get the better of you.
He has also offered a lot of valuable tricks and tips that you rarely find anywhere else.
If you want a reliable, quiet DAW that lets you focus on the job and not the computer, Vin is the man!"
KAMAL M. ENGELS | ART OF AUDIO MASTERING
Award winning producer, engineer, musician and lecturer, GRAMMY Award Nominee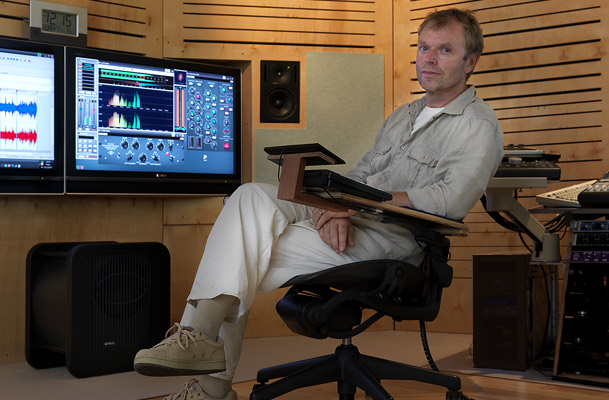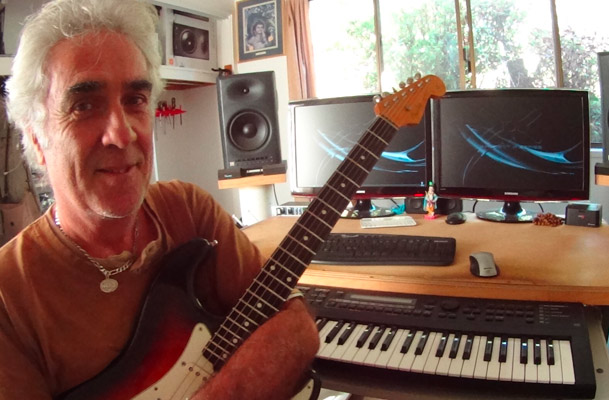 "I have two of Vins top of the line Pro X systems and they are just amazing.

The build quality is second to none and they dont miss a beat in performance. I can work all day long (and nite) completely relaxed and totally focused on being creative without the worry of dealing with crashes and malfunctions. And they are whisper quiet too. Ive recorded acoustic guitar on occasion in the same room as the tower, no problem.

Vin is always very accommodating with after sales service, and in my experience, he has always gone above and beyond the call of duty with helping me out with any questions I've had. Its been a pleasurable experience all round for me and Ill be back for my next one down the track.

Thanx Vin."
EDDIE HANSEN
Multi award winning professional composer for film and television.

"Vin is incredibly knowledgeable about the vagaries of putting together an audio production computer that works without fuss, and without crashes.

I've been extremely happy with my AAVIM machine. Its incredibly quiet, and very solid. Vin was completely thorough in all aspects of building and configuring the computer, and I feel like he gave me his full attention.

Highly recommended if (like me), your computer is basically your entire working life.!"
STUART STUART | ANALOG HEART RECORDS

ARIA-nominated record producer, songwriter, mixer and mastering engineer. His credits include Sheppard, The Veronicas, Dean Lewis and Amber Lawrence.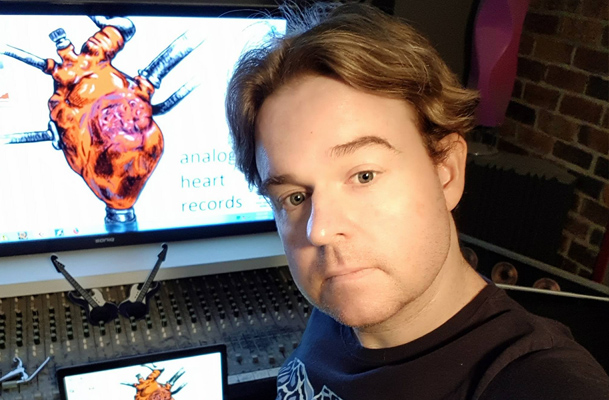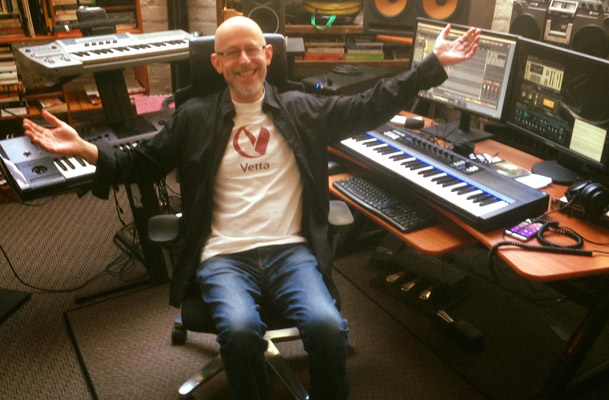 "I purchased a Stealth system because it's designed for audio, from the ground up. The lack of fan noise was an unexpected bonus. Every computer should be this quiet. I'm so impressed, I never want to turn on the other two computers in my studio. Everyone needs to walk into a computer-based studio and hear the near-silence that studios used to have, years ago. It's a revelation, and a breath of fresh air.

Other bonuses include the software installation service, which is exceptional, and the ruggedness. It's built like a tank, but the quietest tank you've ever not heard."I've been using Aavim systems for 12 years now, last year I received my third unit. I'm very happy, they're rock-solid, and service is great.

Thanks, Vin!"
JOHN GRANT
Multi award winning composer, arranger , musical director, sound designer, live keyboardist. Has worked with artists such as Hugh Jackman, Jerry Lewis, Daryl Braithwaite, Tina Arena , James Reyne, Jon Stevens.

" As a voice over talent with a home studio and clients who expect the best quality available and quick turnaround I need reliability and support, that is why I chose AAVIM to build my audio computer.


My Artist Series computer is now getting on for ten years old and it has barely missed a beat. Over the years I have recommended AAVIM to many people and will continue to do so.


Vin is not only a supplier of high quality products who offers great after sales support but also a friend.

Try getting that from a multinational."
ANDREW PETERS

Renowned international voice over artist working in radio, film and television.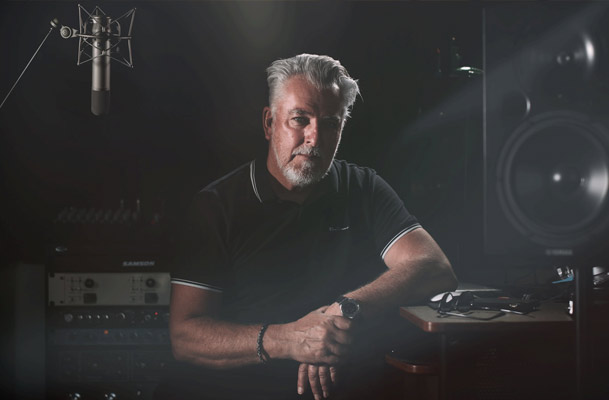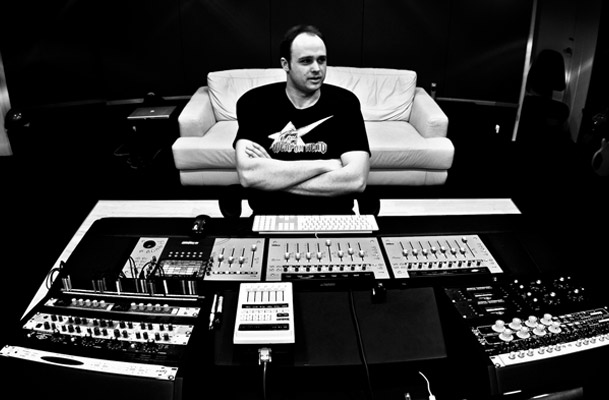 "I have used Vin's machines exclusively in my studio for years.

Reliability and stability is paramount to a successful session, and they absolutely stand the test of time and put up with all the punishment and pressure we place on them, day in day out.

With after-sales support second to none completing the package, I recommend Vin and his machines to anyone without a second thought. !"
SAM HANNAN
Professional audio engineer specialising in all facets of music and audio production, recording, producing, mixing.